Breast Conservation
Did you know that removing a breast cancer with an adequate margin or rim of normal breast tissue (lumpectomy and preserving the breast) followed by radiation has the same survival as a mastectomy (complete removal of the breast tissue)?
Many women with fear are either told by a doctor or elect to have the breast removed. It isn't wrong to have the breast removed if that decision is an informed decision, or in some instances is required, but the survival is still the same. With the increased use of mammograms, many breast cancers are quite small. For many women a lumpectomy is a viable option.
To learn more and understand if this is the right option for you please contact us today.
Breast Conservation Surgery (Click to view images)
Please note: results may vary for each patient.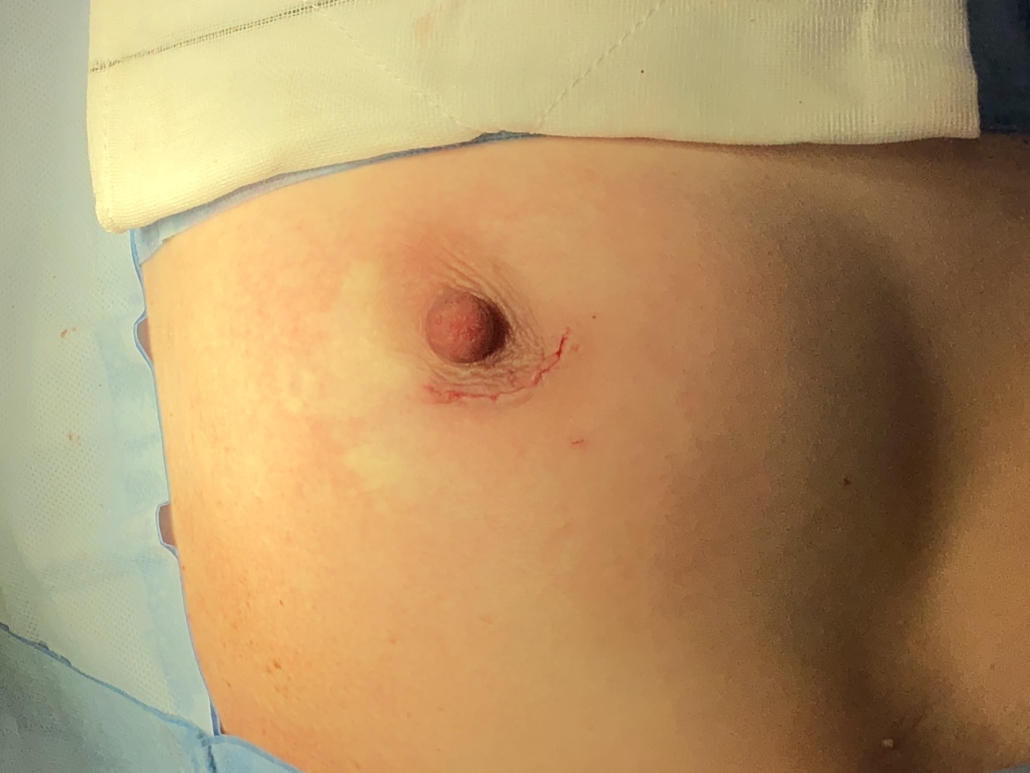 AFTER – BREAST CONSERVATION SURGERY
Breast Implant Removal
Some women decide after having breast implants for several years to have them removed for various reasons (implant rupture, hardening of the implants, etc…). However, a rare condition, called Breast Implant Associated Anaplastic Large Cell Lymphoma (abbreviated as BIA-ALCL) is a form of T-cell lymphoma that occurs after patients have breast implants. It is NOT breast cancer but rather a cancer of the immune system. The TGA (Therapeutic Goods Administration) has decided to take regulatory action in relation to all un-implanted breast implants and tissue expanders sold in Australia. If your implants have been cancelled, suspended or recalled it is NOT advised to have them removed unless you have concerning symptoms.
The main symptoms of BIA-ALCL are swelling, presence of a mass or pain in the breast in the area of the implant. These symptoms may and often occur three to fourteen years after implant placement. The most common symptom of swelling is associated with excessive fluid accumulation around the breast implant. The diagnosis is made by draining the fluid with a small needle for testing. It is a treatable condition. If you would like to learn about BIA-ALCL go to https://tga.gov.au or contact your surgeon.
If you require additional information please contact us today to discuss concerns and options.
Dr Emilia Dauway
By incorporating yoga and mindfulness in her surgical practice, Dr Emilia Dauway empowers women to live without fear through mindful living.